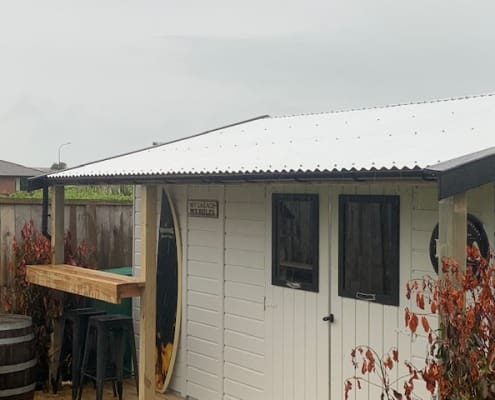 When it comes to creating a perfect man cave and bar, the options are endless. However, one customer in Northland was looking for something that was not only functional and stylish but also eco-friendly. That's when they turned to EcoSheds, a company based in Auckland that designs and produces eco-friendly wooden sheds.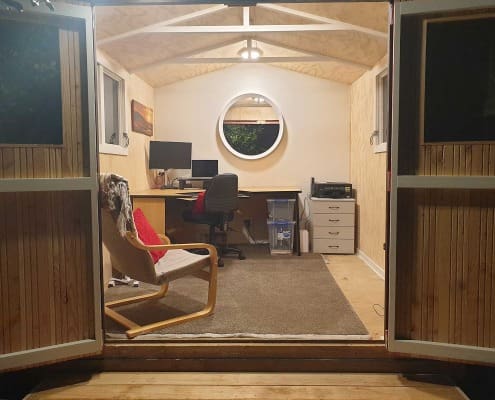 In the ever-evolving landscape of remote work, A customer of EcoSheds embarked on a quest to forge the perfect work-from-home setup. Balancing the demands of his professional life with the comforts of home proved challenging. That's when the idea of transforming a wooden garden shed into a functional and stylish home office took hold.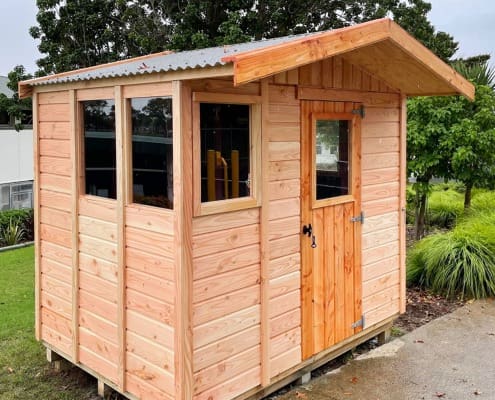 The Security Manager of a prominent College in New Zealand approached our company with a specific requirement – a security shed that would bolster the safety measures on their campus. We collaborated closely with the College to create a tailor-made solution that met their security needs while blending seamlessly with the schools' aesthetics.
n the fast-paced world we live in, finding tranquillity within our own homes has become increasingly important. For many homeowners, creating an inviting and functional outdoor space is a top priority. However, proper storage solutions can help this aspiration. One such customer found themselves facing this very problem. They had a beautiful, spacious deck with a gazebo covering almost half of it, but the absence of outdoor storage made it challenging to maintain an organized and clutter-free space. EcoSheds stepped in to provide a creative and practical solution with their custom storage shed.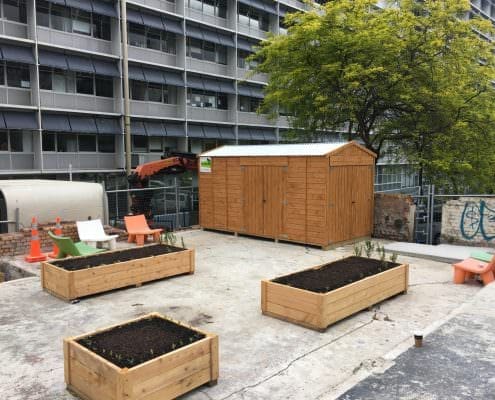 The Auckland Council introduced a new pop-up garden, Griffiths Gardens. It would "…be an inviting inner-city back yard for CBD residents, workers and visitors. There would be seating, picnic tables and play equipment."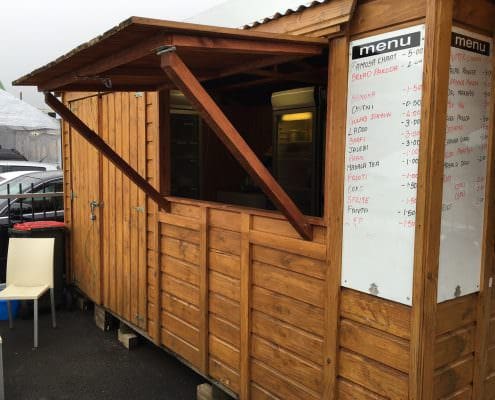 Paul wanted to set up a 'Food Hut' to get his sons into business. The idea was to sell food to the local students at a great student rate.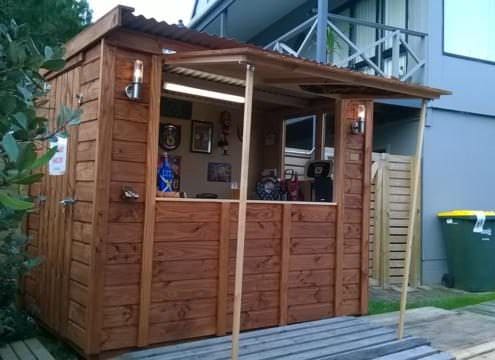 An Englishman missing the English pub life from the old country. Phil wanted to share the 'pub life' with his ex-pat friends and also his new Kiwi friends by having is very own Pub in his backyard.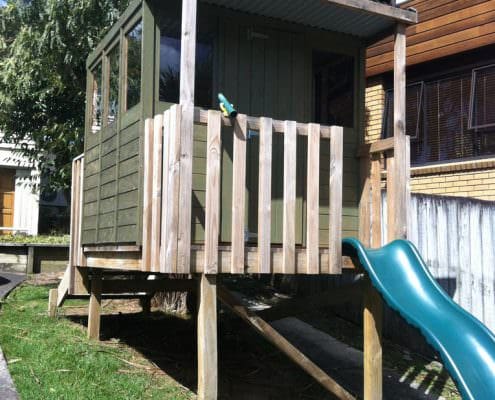 Caleb was aged 7 and desperately wanted a tree hut. It had to have a lookout deck with a slide down to the ground, and windows. Stable doors were also a must.